Here's The Free Gift
Membership in the I C Mosaics Tribe
An Exclusive Digital Library
Exclusive Discounts
Tribal Lodge
Advanced Notice of Sales
Priority Response
A Voice In Tribe Development
Read about The Tribe, or
Join The Tribe
Mosaic How To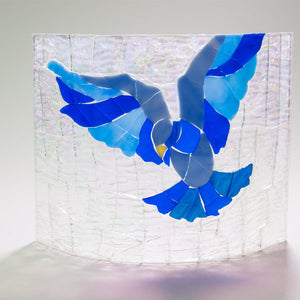 All About ...
These collections of Mosaic Technique Videos (MTV) will give you the deep dive into a subject like getting started in mosaics, or how to use thinset for your adhesive, or how to cut glass, and more. You can save a lot when you buy the bundle.
TAKE ME THERE
Mosaic Art Learning System
The system is based on teaching mosaics one technique at a time. Techniques are the building blocks of skills. When you know techniques you can make any mosaic. It is not a course with a bundle of videos based on a mosaic project.
TAKE ME THERE
Free How To's
This library of instructional articles and videos will show how to make mosaics of all kinds and for all skill levels. Need to know about backers, or adhesive mesh, getting the most from your grinder bits? It's all here with a lot more mosaic information.
Take Me There
What The I C Mosaics Tribe Says
Lou Ann's the best, and so is IC Mosaics. Wish I was rich, I'd buy them all.

Suzanne M.
Thank you Lou Ann, you solved my problem…Also, Thank You for the compliment, coming from a pro that means a lot. Much appreciated!!

Peg A.
I appreciate it so much…This has been such a year of challenge for me and my family…you have been a Godsend to us. Your teachings have helped focus me.

Debra S.
Get This Free E-Book
Getting Started In Mosaics
This complete guide will get you started in this wonderful, ancient, and enduring art.
You will also get a subscription to the monthly I C Mosaics Newsletter and 3 Quick Tips per month.
Send The Book
My Mosaics Tribe
Free to join. Grow you skills faster, get more inspirational ideas, and never be "alone" as a mosaic artist again.
Give a hand, get a hand. It's a community just for mosaic artists of every skill level.
Introduce Me To The Tribe